Profile

lavendersparkle's Journal
Free Account
Created on 2009-05-04 10:54:54 (#270989), last updated 2015-07-20 (113 weeks ago)
2,175 comments received, 412 comments posted
722 Journal Entries, 29 Tags, 0 Memories, 39 Icons

About

Mini Bio
Academic, pro-life feminist, Liberal Democrat, Reformative Jew, future vicar's wife, vegan, bisexual, modest dresser, hopeless idealist, hopeful cynic. Trying to bring about Moshiach one act of random kindness at a time.
Contact Details
If you can't see them ask and I'll add you to the list of people who can view them.
Buy me stuff!
Note: Unlike many LJs, you may notice that mine is remarkably lacking in angst. This mostly because I am not a 15 year old goth who believes that no one understands me apart from Placebo. However, it is partly because I do not believe in inflicting my angst upon people in a non-concensual manner. If you would like to read my angst please tell me by commenting on one of my posts and I will add you to my angst filter.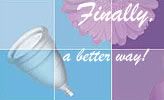 Buy a Mooncup

Connect
cambridge carbon footprint, carbon conversations,
composting
,
dress making
,
economics
,
gardening
,
heterodox economics
,
interfaith marriage
,
judaism
, post keynesian economics, prolife feminism, reducing my carbon footprint,
sewing
,
theology
,
vegan baking

People
[View Entries]

Communities
[View entries]

Member Of (5):

Subscriptions (7):

Administrator Of (1):

Feeds
[View Entries]

Linking
To link to this user, copy this code:
On Dreamwidth:
Elsewhere: